GERMAN PRIVATE EQUITY DAY
What does Germany need to prepare for if our country wants to continue to play an important role in international competition in the future? What transformations lie ahead for our country, our fiscal policy – and how can we navigate them? What role does private equity play in this, and what conditions are needed for this to happen? And above all, what role does policy play in all this?
These are the kinds of questions we try to answer at German Private Equity Day. In the past, German Private Equity Day has taken place on the stage at Deutsche Telekom's office in Berlin.
All recordings of the panels, discussions and talks from the previous Private Equity Day can be found here.
Next German Private Equity Day: 25. Mai 2023
DOWNLOADS AND SLIDES FROM THE LAST PRIVATE EQUITY DAY
There are currently no downloads available for Private Equity Day
News and Media about the last German Private Equity Day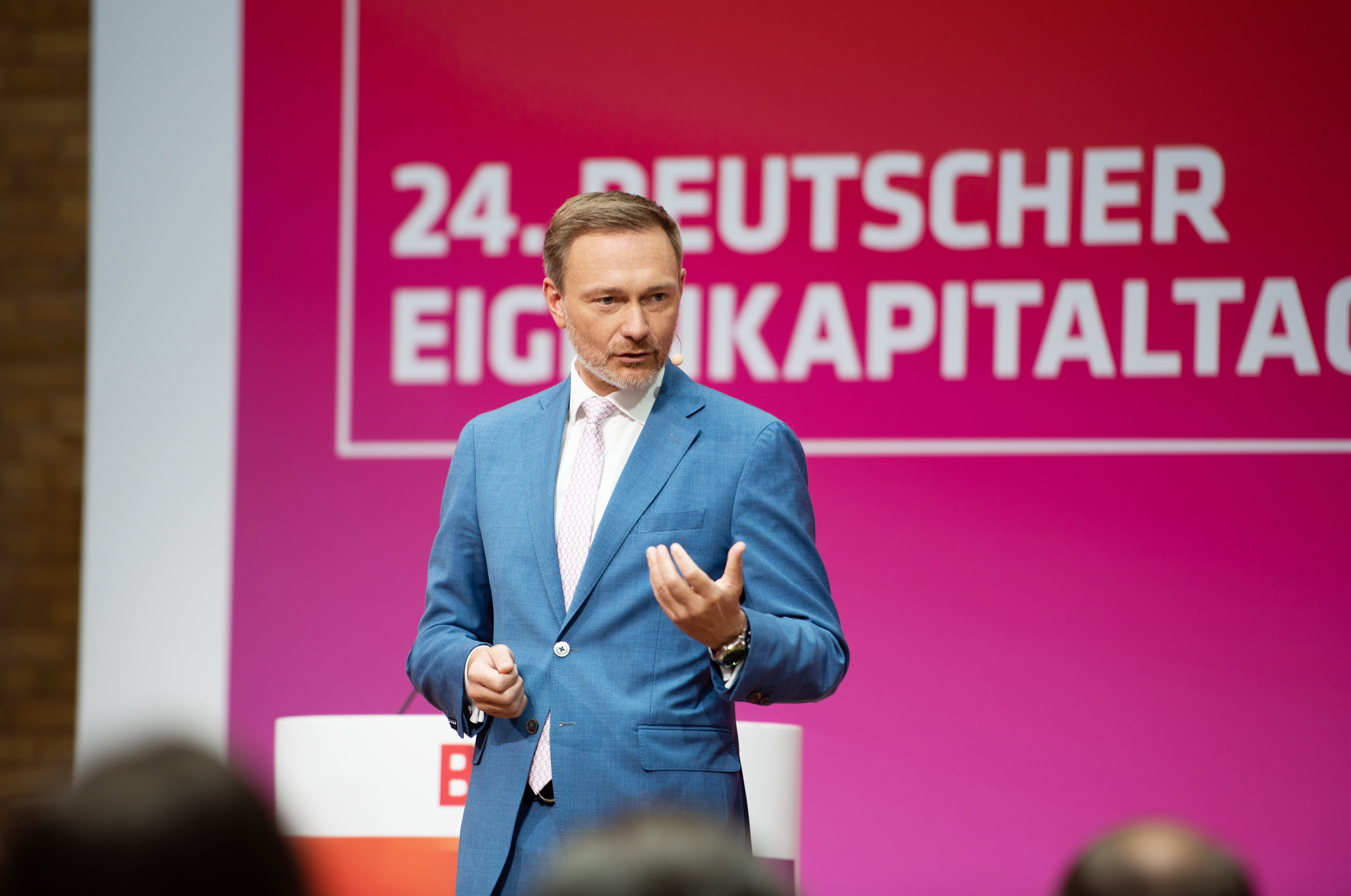 24. Deutscher Eigenkapitaltag
Der 24. Deutsche Eigenkapitaltag am 25. Mai.2023 war ein voller Erfolg.
Die Bundesminister Dr. Robert Habeck und Christian Lindner gaben Impulse und Ausblicke für die Beteiligungsbranche Deutschlands.
Weitere Panel und Vorträge haben den Tag bereichert. Der Abend wurde im Rahmen der BVK-Dinnerparty zum Netzwerken genutzt.
Bilder: Die Hoffotografen / Nadine Zilliges
Impressions from the last German Private Equity Day